About the Author – Born at the start of the 1973-74 season, the author has been playing, watching, thinking and writing about football ever since.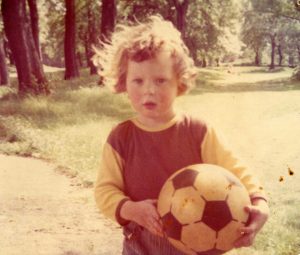 My social media and other links are at Linktree.
About the Blog – This blog intends to look at various aspects of professional football from 1888 to the present day, in England and the rest of the world. All opinions are the author's own.
About the Title – The 1888 Letter refers to the letter written by William McGregor on the 2nd March 1888, proposing the formation of a 'combination', or league, of England's top football teams:
"Every year it is becoming more and more difficult for football clubs of any standing to meet their friendly engagements and even arrange friendly matches. The consequence is that at the last moment, through cup-tie interference, clubs are compelled to take on teams who will not attract the public.
I beg to tender the following suggestion as a means of getting over the difficulty: that ten or twelve of the most prominent clubs in England combine to arrange home-and-away fixtures each season"
The letter was sent to Blackburn Rovers, Bolton Wanderers, Preston North End, West Bromwich Albion, and Aston Villa, inviting them to propose other clubs which might be involved in such a league. McGregor's letter concludes by suggesting a further discussion at a "friendly conference" on Friday 23rd  March, at Anderton's Hotel, London. At this meeting, a league competition was agreed upon, and the Football League was then formally founded on the 14th April 1888, at the Royal Hotel in Manchester, becoming the world's first national football league.