James Brown: An Interview
James Brown is from one of the USA's most illustrious footballing families – his grandfather Jim played at the 1930 World Cup, where he scored in the semi-final, while his father George was also a US international. Both are in the US Soccer Hall of Fame. James himself is an active football historian, Vice-President of the Society of American Soccer History (S.A.S.H), and on twitter at @1930WorldCup. I had the opportunity to ask James a few questions about his background, his involvement in the game and his current projects, which he has kindly taken the time to answer below.
What were your early experiences growing up in a family with such an amazing soccer history?
I spent my first 5 years in Houston, Texas and there was no soccer league in the area, so, my father, George Brown, former USMNT / professional during the 1950s and Soccer Hall of Famer, started the Inwood's Dad's Club so that we could all play. I was 3 or 4 and my siblings were over 9 years old, so it was a great moment to play soccer. My father only followed the example of his father, Jim Brown, former Manchester United, Spurs, NY Giants / 1930 World Cup USMNT forward and also a Soccer Hall of Famer – who restarted the Connecticut Soccer League around 1950 and created a team so that he could play with my dad, who was around 15 years old.
The mentality is that if it doesn't exist and makes sense, then make it happen! Because of my grandfather's effort, my father gained invaluable experience playing with and watching his father's style in order to gain entry into the East Coast pro league.
What are your first soccer memories?
Moving to Scotch Plains, NJ USA in the mid-1970s and having the extraordinary opportunity to see the Cosmos – the first Worldwide All-Star team including Pelé, Carlos Alberto, Franz Beckenbauer, etc. Growing up in New Jersey, and especially playing in the Scotch Plains-Fanwood Soccer Association exposed me to great coaches (like Tom Breznitsky – head coach for 45 years with over 700 wins) and was surrounded with talented players, those of whom I still talk with when I can get back to the NJ.
Did you have any favourite teams or players in childhood?
I grew up in the age of video cassettes and enjoyed watching players like Michel Platini and Diego Maradona, as well as the televised World Cup tournaments. Most EPL matches were listened to on the radio! I see myself as a passionate (current) player who loves the "beautiful game". I don't side with any teams or have favorite players, but I must say that the English Premier League has the best football in the world right now, hands-down.
What involvement have you had in soccer since then?
I still play football every week and in France, where I live, I help organize summer 4×4 tournaments on a local level. There are a lot of kids, from 8 to 24-years-old who need guidance, and we're a few fathers who organize and provide the structure, encouragement they need to help over the summer months.
3 years ago, I started researching my grandfather's voyage to the 1930 World Cup and the players and staff of the US team. I decided to find as much individual info as possible on each of the 20 members of staff and players. In all, I, along with a great 1930 World Cup researcher from England, Dean Lockyer @WC1930blogger – 1930 World Cup Project on Twitter (Dean on the left and me on the right), found essential family tree info on members of the team. Dean does great work on the overall in-depth view of the World Cup. I specialize more on the US team. 16 of the 20 US team members have been found and a network has been established.
Which are your main areas of interest at the moment?
Because of the research on the 1930 team, I gradually became associated with like-minded passionate US soccer historians. They're a great group of academics, researchers, journalists and public historians, like me, from the Society of American Soccer History (S.A.S.H) in the United States. I now serve as their vice president and we research, document and preserve America's rich and glorious past. It's a logical path for me as my father was on the Board of Directors and interim president of the original National Soccer Hall of Fame when it was located in Oneonta, NY. My mother was also the Archive Manager, so I've always been surrounded by soccer on a daily basis.
What projects are you working on currently?
After hiring researchers from Uruguay, Argentina and Brazil to find articles and photos of the US National team at the 1930 World Cup, I enquired about football conferences that would be interesting to attend, but I was told that they don't hold conferences in South America like we do in Europe or the US where everyone comes together and shares about a subject, like the 1930 World Cup. So, I've associated with a reputed 3rd generation auction house and 1930 World Cup Sotheby's certifier, Martin Corbo, who also has been running events since years celebrating the World Cup with Project Jules Rimet 1930. He celebrates the 1st goal scored at the location where the goal was in Montevideo at former Pocitos stadium; Opening Ceremony at the Estadio Centenario, etc.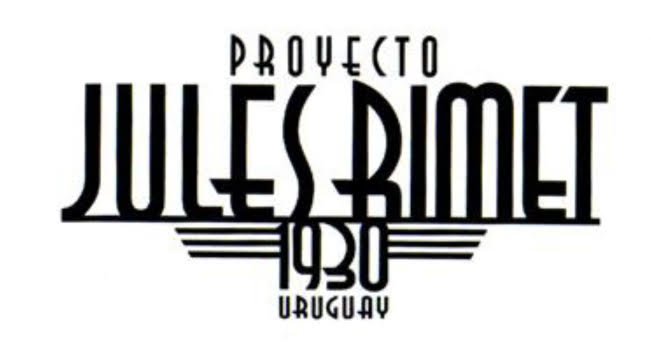 I'm assembling a range of academics, researchers, journalists and public historians and collaborating with museums throughout the world, as well as football federations to celebrate the 90th anniversary of the FIFA World Cup. It will consist of individual speaker presentations and panel discussions about the history of the first World Cup, 1930 memorabilia exhibit, 2030 World Cup candidate public presentations and open talks about the World Cup and the state of football today at the mythic Centennial Stadium in Montevideo next July 13 – 30, 2020.
Many thanks to James for contributing this interview. We hope to produce another feature closer to the date of the Montevideo event to commemorate the first World Cup Finals. For more information about attending as an attendee or participating as a speaker/presenter, please contact James Brown at 1930worldcup90th@gmail.com