The Netherlands: Foreign Players in the Football League – Part Three
Jan Roskott continues a series looking in-depth at the Dutch players in the Football League during the 1980s.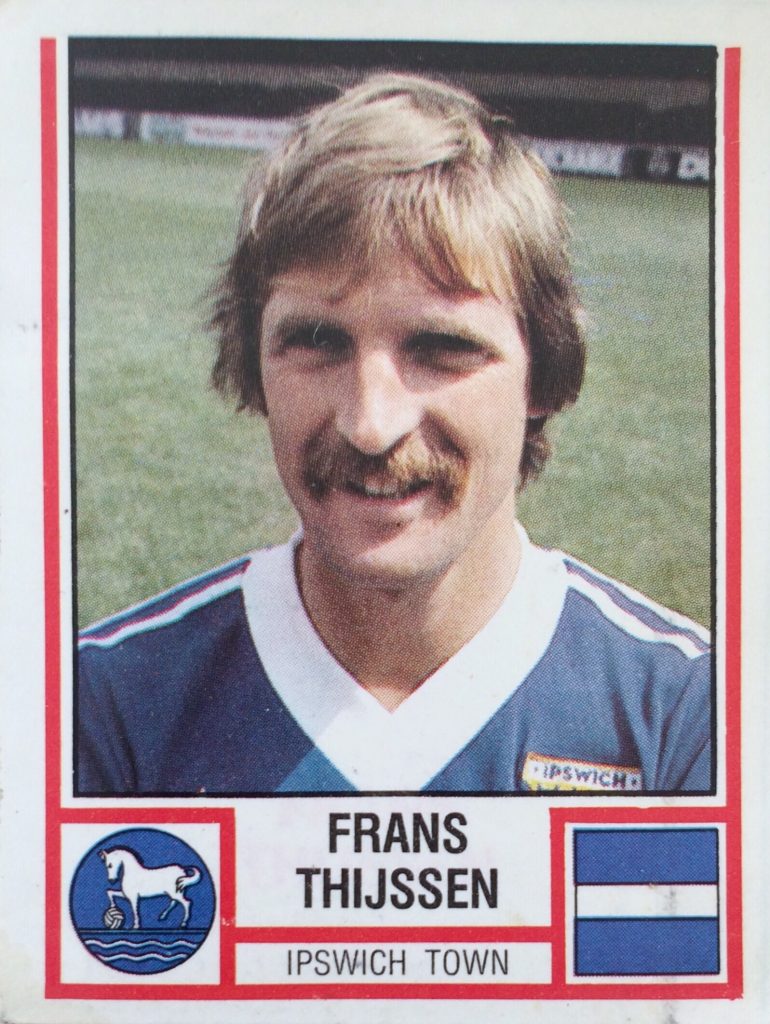 Franciscus Johannes 'Frans' Thijssen – Ipswich Town 1979-83 / Nottingham Forest 1983
Thijssen was a Gordon Strachan or Xavi type playmaker. Silent Frans, they called him. He talked with his feet. A very gifted passer of the ball, voted as the Best Dutch Player from the East. He made a name for himself with Twente and won the Dutch Cup. He moved to Ipswich that summer and ended up winning the UEFA Cup trophy under Robson there, with Arnold Muhren.
He ended up playing in Canada as well, back to Nottingham [Forest] on loan and back to Canada (Vancouver Whitecaps). When he returned to Holland, he played for Vitesse another seven seasons, like Cruyff would do at a later age for Ajax. He ended his active playing career at 39 years old. He would be a successful coach in Holland, Sweden, the United Arab Emirates and Qatar and finally as interim coach for Brisbane Roar in Australia.
The Dutch fans definitely followed him when he went to the UK, like Muhren, as we all knew how special they were. Thijssen would win 14 caps for the Dutch, alongside players like Kees Kist and Jan Everse. He was part of the 1980 Euro squad but never was able to get success with the national team. 
Frans was quite the player…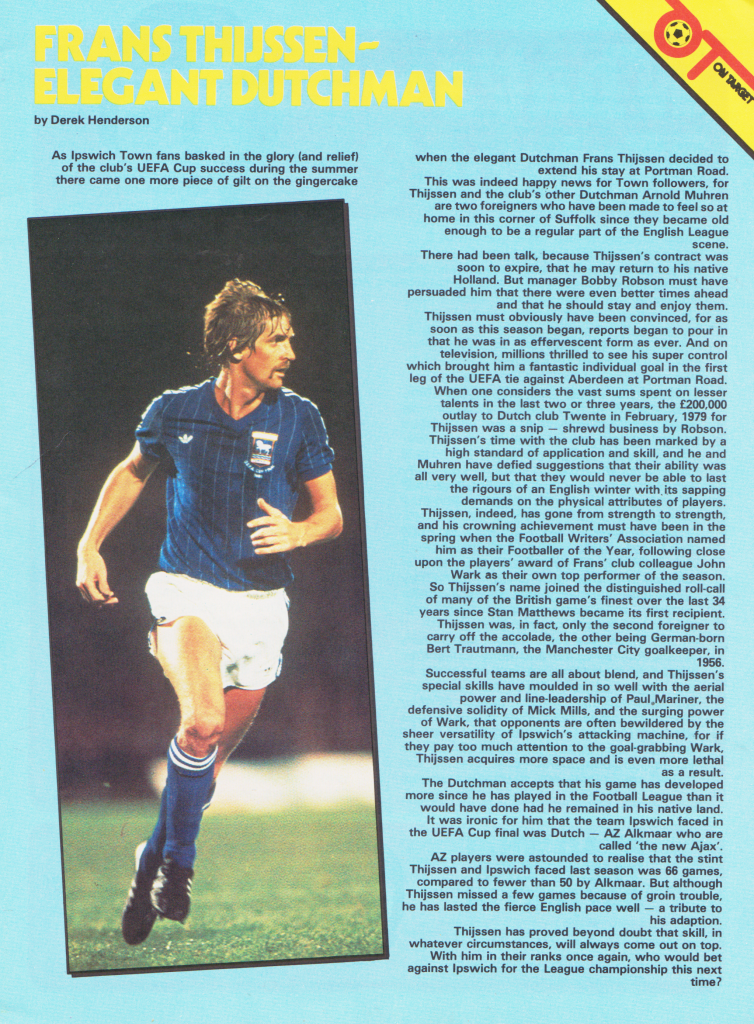 Johannes Antonius Bernardus 'John' Metgod – Nottingham Forest 1984-87 / Tottenham Hotspur 1987-88
Born in a football family in Amsterdam (little brother Edward was a very talented goalie). He made his debut for Haarlem (now defunct) and made an impression as a Beckenbauer type central defender. Tall, booming voice, touch in the challenges and great passer. Not unlike Van Dijk. He moved to AZ Alkmaar who in these days (end of 1970s) was one of the top clubs in Holland (like they are today) but with more money behind them, allowing them to buy more players than develop them (as they do now). The successful team of AZ in those days – famous for the battles with Ipswich – had players like Kirsten Nygaard from Denmark, Kurt Wetzl from Austria, Pier Tol from Holland, Kees Kist super striker from Holland and more.
Willem van Hanegem would end his career there and was a great mentor to Metgod.
He was a true leader and left to play for Real Madrid for two seasons where he played 50 matches before moving to Forest, where he played for three seasons. He made a move to Spurs but after one season, not overly successful, moved to Rotterdam to play six seasons for Feyenoord. He played 21 caps for Holland. One of his key qualities was the long-distance pile driver.
He worked as (assistant) coach for Feyenoord, Excelsior, Portsmouth, Derby County, Brighton, ADO Den Haag, Nottingham Forest and is currently assistant to Dick Advocaat at ADO Den Haag.
John's son Dimitri was a pro player as well and is currently video analyst for Excelsior Rotterdam.
Metgod was never a certainty, at least not in Oranje. He wasn't the quickest and had some serious competition on this position. Ruud Krol was beyond criticism of course and Huub Stevens and Michel de Korput or Ernie Brandts played as stoppers. The success of AZ brought more players from that team in Oranje, but Krol – who was at Napoli at that time – was untouchable.
His name translates into 'With God', so a lot of people joked that he should play as we would have better chances WITH God … silly.
He is quite revered in Holland due to the fact he was the first Dutch player to play for Real Madrid and of course playing for Spurs and Forest and later Feyenoord. He was seen as a big player, even though he never got to win trophies of any kind.
If Cruyff/Neeskens/Van Hanegem/Van Basten/Bergkamp/Robben are Champions League, then Metgod would be considered Europa League.
I think Van Breukelen would be as well, the rest will be more Conference League 😉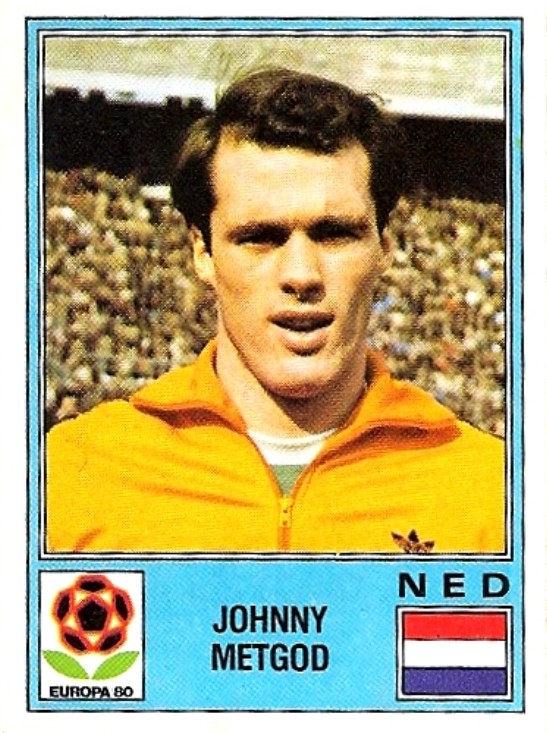 Johannes 'Hans' Segers – Nottingham Forest 1984-88 / Wimbledon 1988-96
Segers only played 16 matches in Holland, for PSV. He was second goalie behind legendary goalie Pim Doesburg and when Van Breukelen became available, PSV grabbed him and allowed Segers to go to Nottingham Forest (where Breukelen was playing). He would be second choice in England too, at Forest, Stoke and Sheffield [United] but really played regularly for Wimbledon (more than 260 games).
Late in his career he even made a move to Spurs, where he was a standby goalie and retired at 39 years old. He would be Spurs' goalkeeper coach under Martin Jol but was sacked with Jol. He returned to PSV for that same role only to return to England to be at Fulham, with Martin Jol again. In 2018 he was the Aussie NT's goalkeeper coach in their Asian Cup campaign. I don't remember having seen him play a lot, but I think he was a brave and ballsy goalie who fitted the English game well.
He did have a stint with the law, when he and Grobbleaar and Fashanu were implicated in a match fixing case but were cleared three years later.
He did admit taking money from Asian people for his predictions of Dutch games, so they could increase their odds in their betting of the game, but he never threw a game in his life. He was a very physical and courageous goalie who loved the mud…
[Note: Hans Segers and Michel Vonk were the only two Dutchmen to feature in the Premier League's opening fixtures, of 13 foreign players in total.]
Aloysius Jacobus Maria 'Loek' Ursem – Stoke City 1979-82 / Sunderland (loan 1982)
This is interesting, as I hardly know this guy. He played for AZ as a midfielder before moving to Stoke City for four seasons (who loaned him out to Sunderland at some stage). He only played 82 matches in his pro career for some reason and he played a couple of matches for the U23 team of the Netherlands but I really cannot remember much of him. I believe he played as a winger for Stoke and scored a good number of goals in the 80-81 season. He went back to play for now defunct FC Haarlem but dropped even further down the league pyramid at lowly Wageningen.
He has a retail shop in a town close to Amsterdam, I believe.
Several images courtesy of Miles McClagan: Flickr & twitter @TheSkyStrikers
The arrival of foreign players to the Football League from the end of the 1970s is one of the topics discussed in my book Before the Premier League: A History of the Football League's Last Decades.